So you have your diamonds with you. It may be a single stone, it may be a bag of mix diamonds, or it may be jewelry that needs to be melted. Knowing what you have will give you a better idea on what to expect in terms of prices. At Palak Diam, we have categorized the different categories of diamonds based on size and type for you below.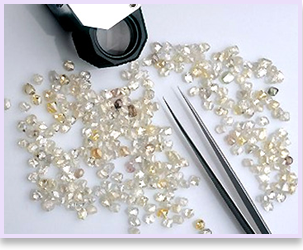 The majority of the diamonds mined, cut and produced in the world are melee. The word "melee" actually originated from France, where the word melee was used to describe a "mix" of diamonds. This is by far the most frequent type of diamonds that we come across. As part of the global diamond industry, melee diamonds refer to small diamonds up to 0.20 cts in size (below 20 points). Usually, most of these diamonds are mixed with full cuts, single cuts, fancy shapes, and occasionally some CZs. Palak Diam has over eight decades of experience and has the expertise and knowledge to fairly and accurately grade and evaluate these melee lots. Palak Diam is the largest buyer of melee diamonds in the United States today. Palak Diam buys thousands carats of melee globally every month and we have an in depth knowledge of how to buy and grade melee.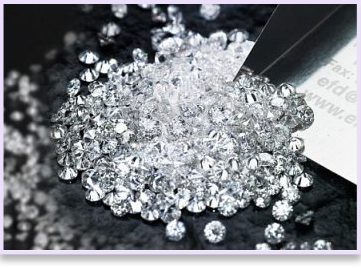 We price melee in a consistent and professional manner. Unlike others, we own our grading and assortment facilities, and every stone we purchase is carefully analyzed by our large team of sorters, craftsmen, manufacturers, and graders. Since melee diamonds are so small, this is an extremely rigorous and arduous process. However, we feel that this must be done to be able to add value to the diamonds and in turn be able to pay our customers the top prices in the industry. Our position in the market place ensures we have can pass on the latest market prices to our customers.
If you want to sell melee diamonds please contact us today and one of our buying representatives will be happy to assist and advise you.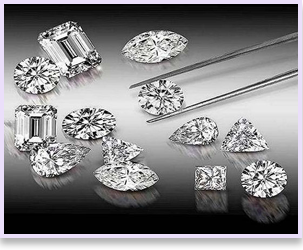 Diamonds that range from 20-50 pointers are what we at Palak Diam call 'mid-size' and offer great value for these stones. Palak Diam buys diamond pointers of 20 points up to half a carat of all shapes, cuts, colors and clarities. We grade these stones by splitting into size groups, 0.20-0.29 carats, 0.30-0.39 carats, and 0.40-0.49 carats and for large volumes, generating a price per carat for each size group. For very high grade stones in these categories we will grade and price each individually, but pointers are generally treated in parcels, and are graded and valued as such.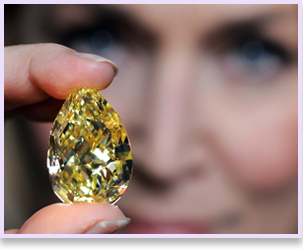 0.5 carats +: for diamonds of half a carat and up, unless the grade of the stone is very low and groups of this size category are sold in low-grade parcels, in which case we will grade and value the parcel in the same way as for the 20-50 pointers, larger diamonds are graded and valued by Palak Diam individually. Our trained diamond graders will grade each stone according to the standards set by GIA, and we will value according to the market price which itself generally. The higher grade and therefore price of a larger stone, the longer our grading team will take to value.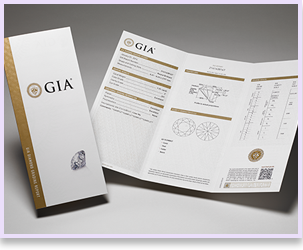 Some diamonds are accompanied by certificates from a grading laboratory. The most prevalent and common certificates are from GIA (The Gemological Institute of America) and EGL (European Gemological Laboratory).
Founded in 1931, the Gemological Institute of America™, or GIA, is an independent, non-profit organization considered by many to be the world's foremost authority in gemology. Introduced in 1953, their diamond and gemstone grading system is recognized worldwide. Manufacturers from around the world send diamonds and gems to GIA for examination and analysis.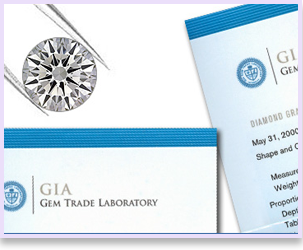 The European Gemological Laboratory™, or EGL, was founded in Belgium more than 30 years ago. EGL is committed to protecting the integrity of the jewelry trade and promoting public interest through applied science, innovation, education, and exceptional service. The laboratory is credited with introducing new approaches to diamond grading and conducting advanced research with physicists, geologists, and mineralogists.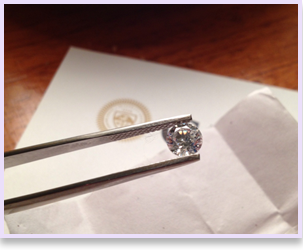 For all certified diamonds we will provide you with a highly competitive price range based on the details of the certificate. For GIA certificates simply provide us with the cert number or a copy of the GIA report in order to receive an accurate price range.
Palak Diam has extensive knowledge of evaluating certified diamonds for their authenticity when compared with the actual stone, and has the capability of verifying the credentials of your certificate. Our team regularly buys GIA certificates, and pay among the best priced in the industry.